"I recommend any class that Margarita offers! She is very caring and gifted teacher. She is very thorough and detailed in explaining and showing examples. She is always open to any questions you may have relating to art".  ~ Susan B.
MTM Hobbes Studios virtual classes are open for registration!  Don't forget to sign up to my newsletter where you'll get the most up-to-date class schedules in your inbox.  You'll also be the first to find out about sales, events, freebies, art tips & tricks plus other relevant info.  I am also currently offering a FREE "How to choose a colour scheme or palette for your artwork" PDF with
sign-up
: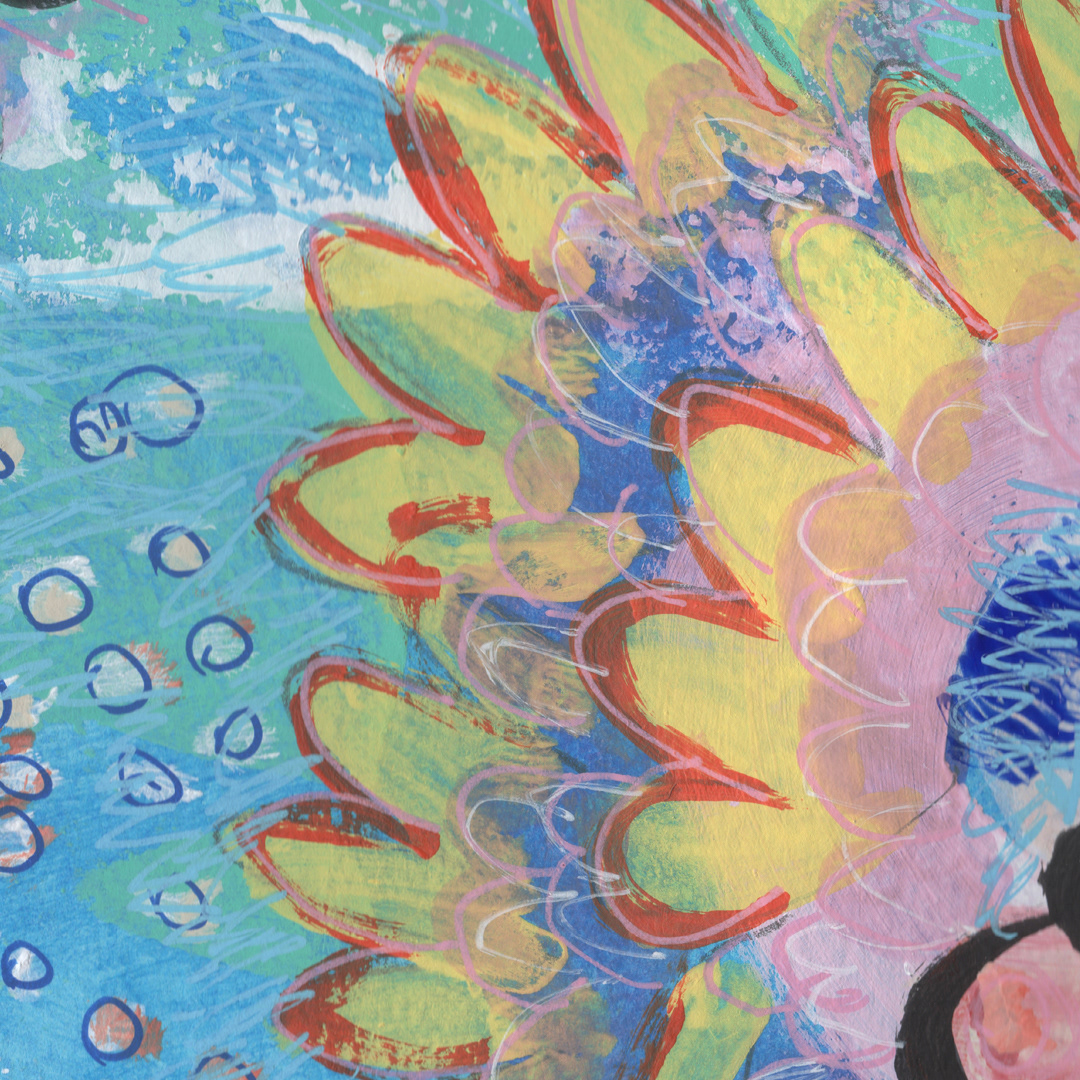 Zoom Art Class: Mindful Creativity
Date & Time: 7-9pm PST, November 17 - December 1
What is creativity? Like any other skill, you can develop it. Through playful visual and word prompts you'll find novel ways to approach your art. The workshop exercises will provide you the tools to help overcome fear of starting and finishing an artwork. Whether you have a project in mind or you just want to be more creative in your art practice or daily life, this course will lead you to the mindset that helps you be more open to inspiration and to take action.
Get more information on this class and register for Mindful Creativity here.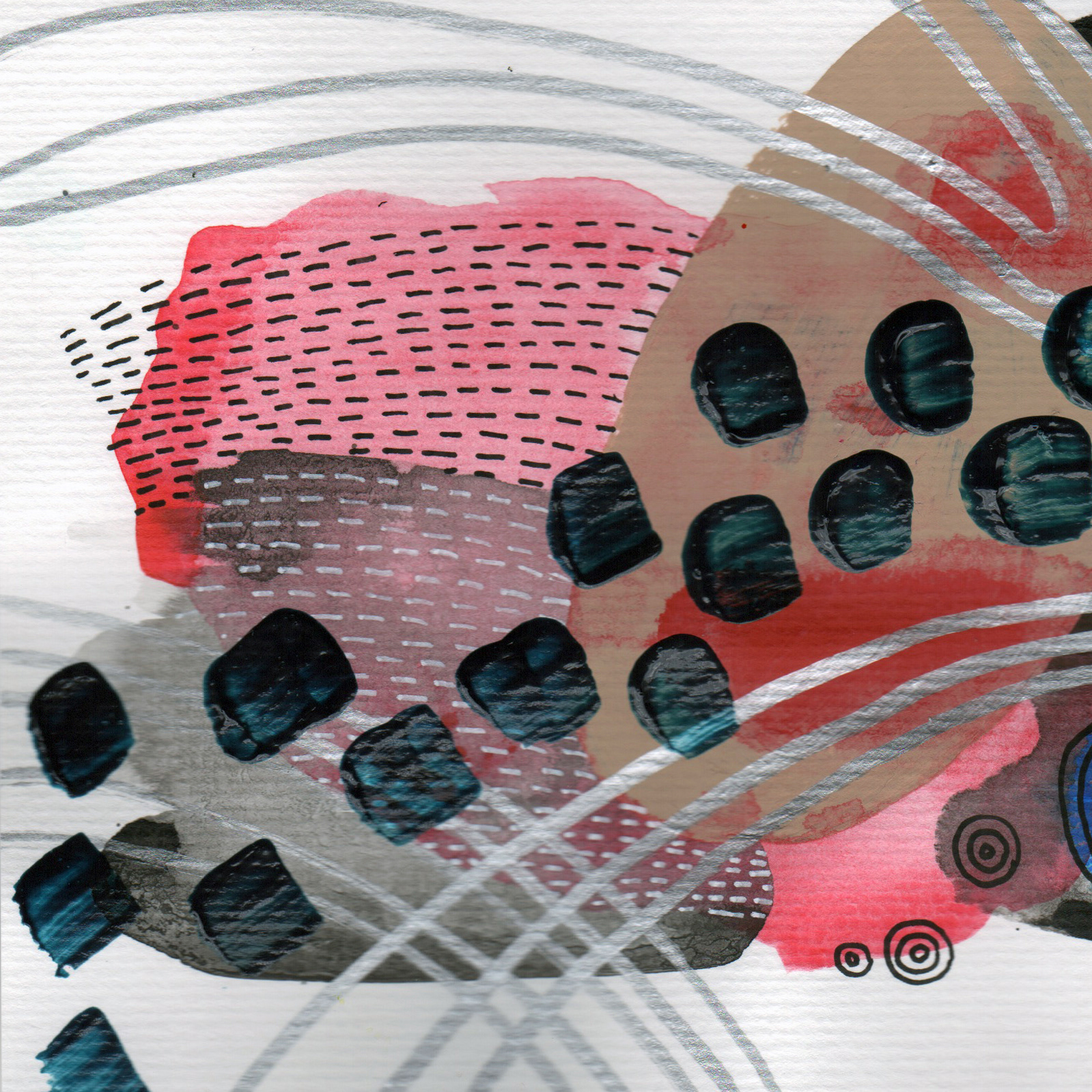 Zoom Art Class: Mixed Media Play
Date & Time: 7-9pm PST, November 15 - December 13
In this class, we will be going through a step by step process of creating an abstract mixed media painting.  You will be spending time getting familiar with your art materials, learning about colour and different types of compositions, and exploring playful mark-making.  You will also be making your own colour and mark cheat-sheet that will help guide you in completing your mixed media project.  (This class is via Port Moody Art Centre)
"... I was intimidated at first. But Margarita has a gentle teaching style. She is encouraging and as she puts it everyone has an inner artist and she is there to help us bring it out. When we got discouraged, Margarita coached us on what we could do to fix our work and pointed out the beauty she saw. I came to love what I created. I highly recommend her classes. Each class you learn a little more. I have taken this class 2x now and love it. Bonus were the take home notes she emailed after that had what we learned that class! I feel confident to try a mixed media piece at home now. Thank you, Margarita. " - Andrea C.
Get more information on this class and register for Mixed Media Play here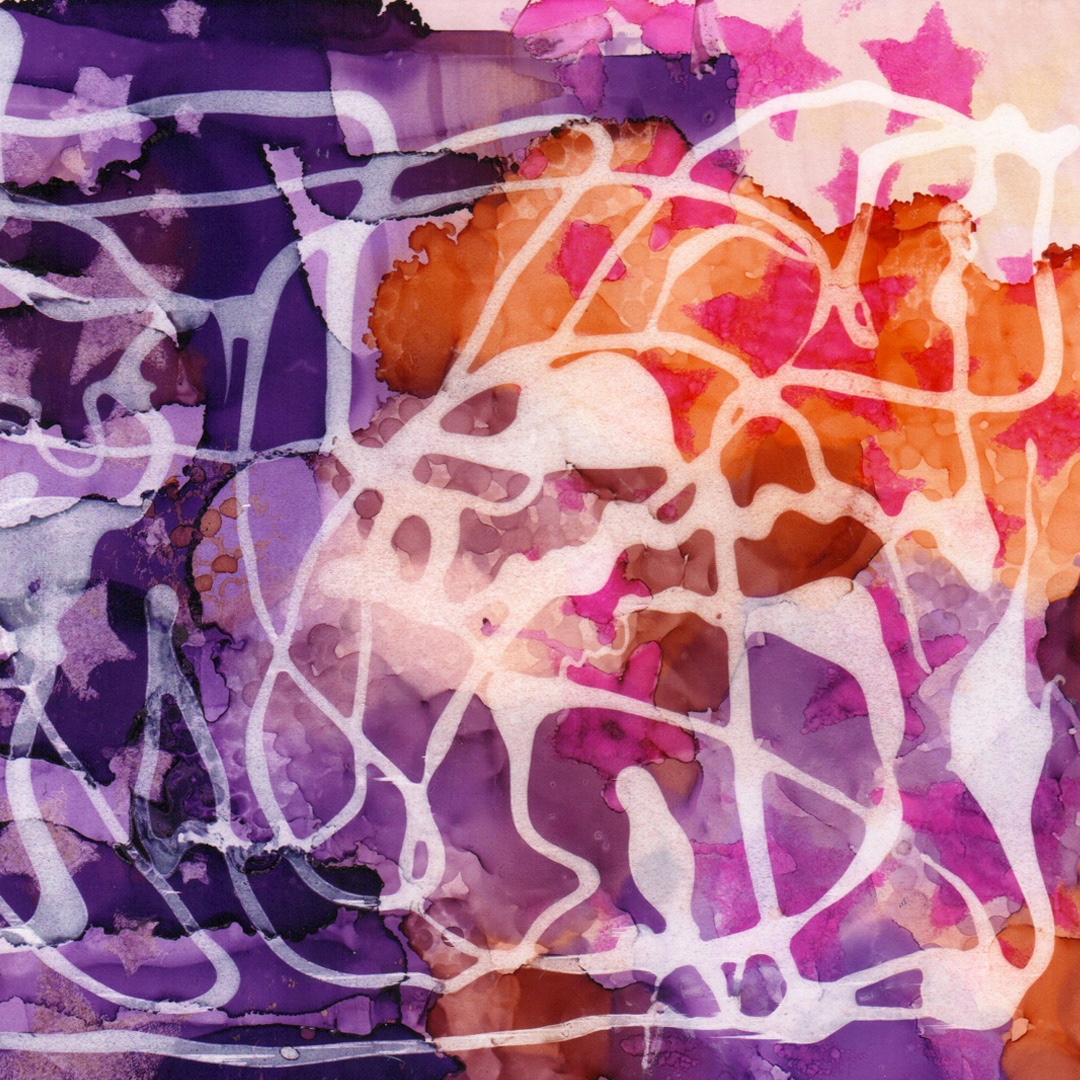 Zoom Art Class: Alcohol Ink Explorations
Date & Time: 7-9pm PST, November 16 - December 7

In this fun, exploratory course will start with learning and practicing beginner alcohol ink techniques. We will then play with metallic mixatives and learn ink manipulation with air. We will also expand our knowledge of other effects the inks can create by examining the use of masks, acrylics and other materials. (This class is via Port Moody Art Centre)

"Before joining the Alcohol Ink Explorations class with Margarita, I couldn't figure out the proper technique I needed to create the "dreamy" effect I wanted. After taking her class I was able to create the effects I was looking for and am slowly mastering that skill. I was quite surprised with how many other tools I could use to manipulate the ink and create different results. I am very excited to continue with this journey and will definitely sign up more classes with Margarita!  - Fendi L.
Get more information on this class and register for Alcohol Ink Explorations here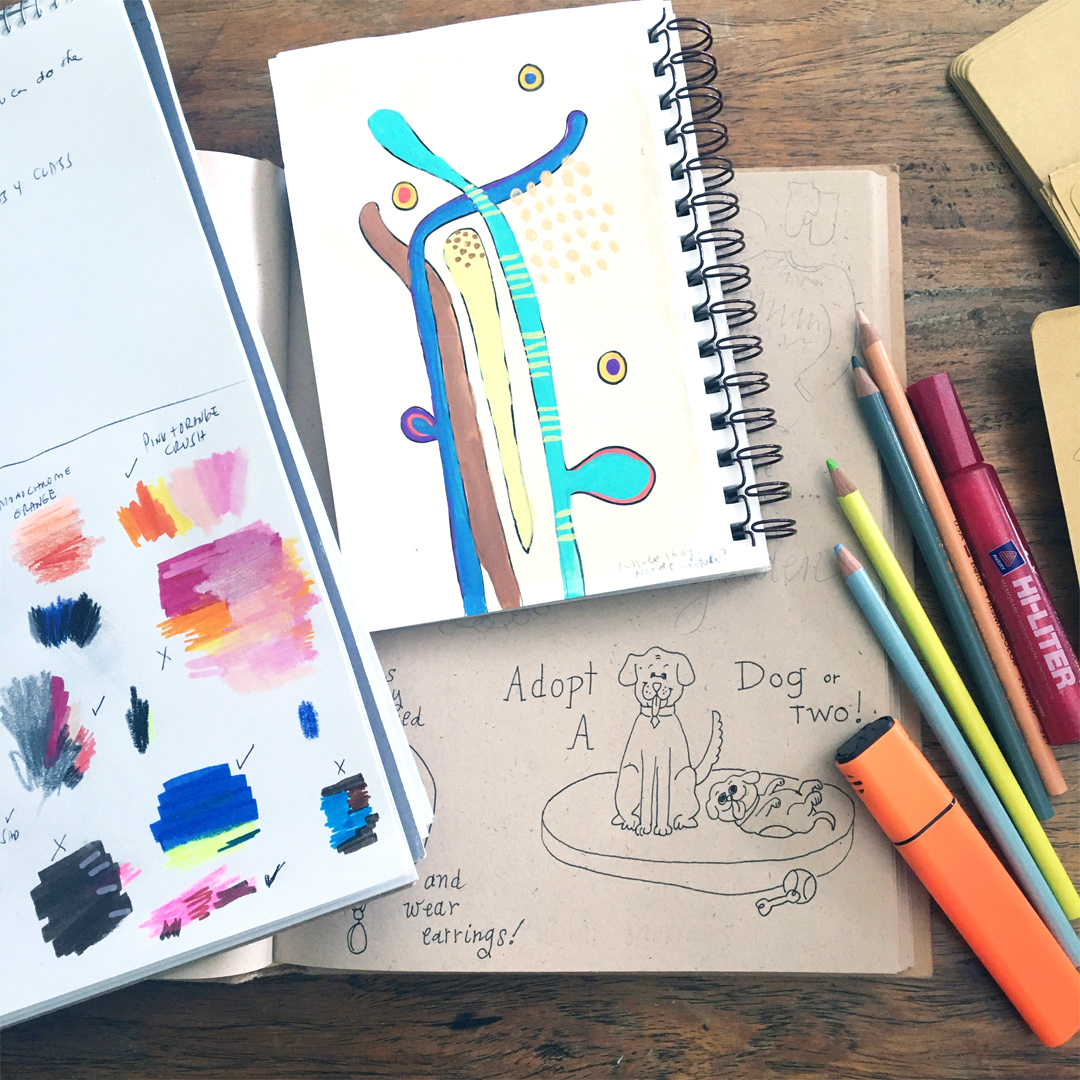 NEW Zoom Art Workshop: Sketch & Discover
Date and Time: CANCELLED

Fill your sketchbook using the various techniques that you will explore in this course. Learn how to observe your immediate surroundings to inspire your artwork. Enjoy the exercises that encourage playful use of colour, perspective and composition to help elevate your drawing skills. Receive tips on maintaining a sketching habit and develop your own creative process, feed your imagination, and stay inspired!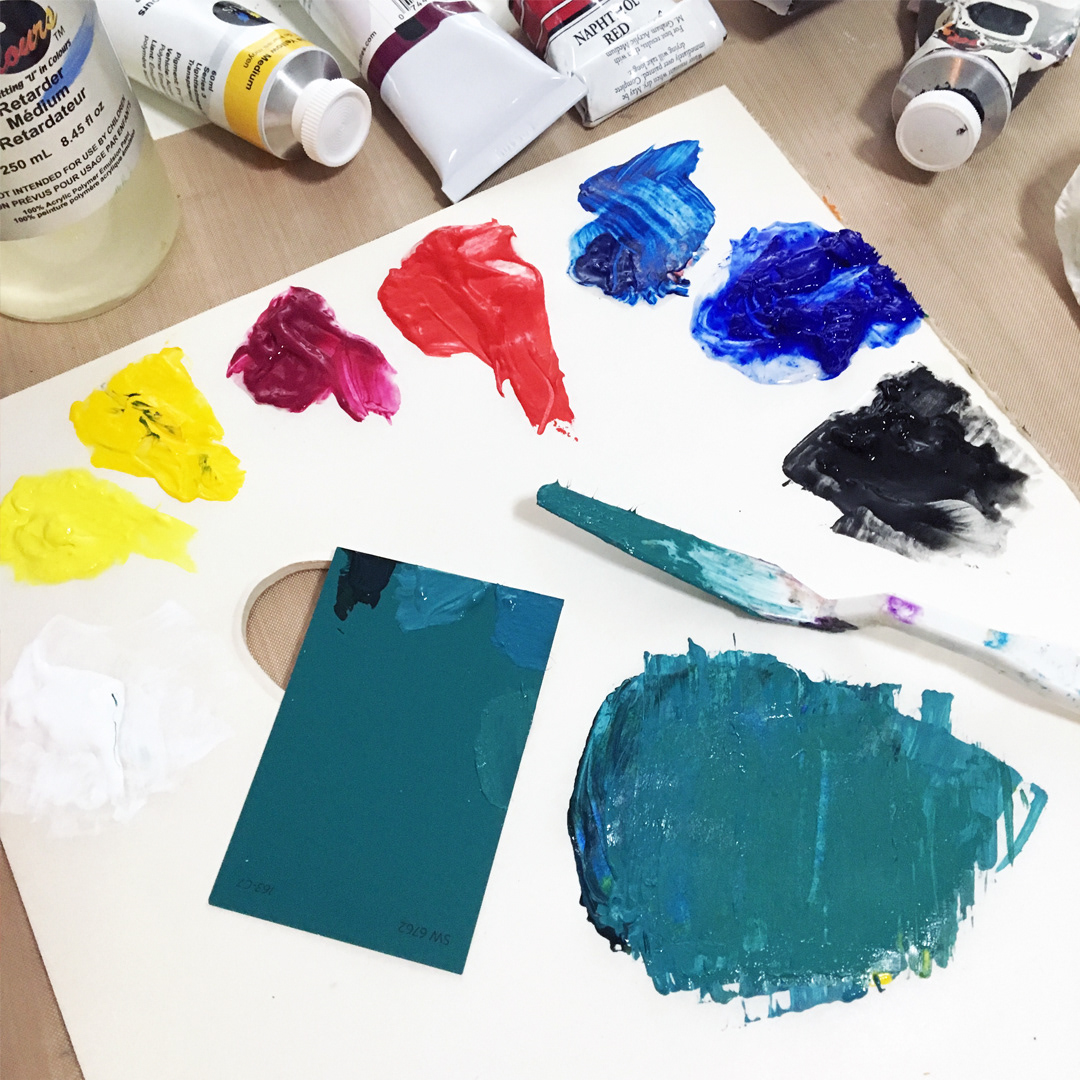 Zoom Art Workshop: Exact Colour Mixing
Date and Time: 7-9PM PST, October 29

This is an interactive class where you will learn exactly how an artist is able to mix the exact colours she needs for her palette. Just primary colours plus black and white paints will be used.  You can choose a colour from a set of swatches and match it!

As a "newbie" explorer in acrylics, I wanted to gain a better understanding of colour. This course has given me a solid foundation to also apply to other mediums. This is an excellent class for anyone who wants to quickly develop a working knowledge of colour and to improve the ability to "see" colour.  ~ Carlene A.
Get more information on this class and register for Exact Colour Mixing here
Zoom Art Workshop: Painted Paper Collage
 Date & Time: TBA

You'll be following a step-by-step (yet flexible) process in order to create your own abstract paper collage during this workshop.  This is a Hands-On Interactive lesson where you will paste and paint along with your instructor and will be able to ask questions.

"I had never taken an online art course before.  However, Margarita Hobbes' personal creativity and own body of work, along with her fun and approachable style, convinced me to give it a try.  I was a bit daunted at first by the Zoom format, but all that quickly faded away. Margarita has a knack for bringing people together and making you feel not only comfortable, but inspired. I enjoyed the Zoom class setting!  I got far more out of her class than I ever could have expected. I not only learned some new techniques, but found myself wanting to explore further, which I did, by enrolling in another online course with her.  I highly recommend expanding your creativity with a Zoom class with her! - Joanne F.
Zoom Art Class: Painting With Image Transfers
Date & Time: TBA
Do you wish to integrate imagery like old photographs, graphics, drawings, or paintings into your art or craft projects?  Image transfers are a beautiful option to achieve this because they are versatile and can add a uniqueness to your work like no other material can.  This class will teach you about gel image transfers;  how to create them, how to integrate them with other elements in your art pieces, and how to use their transparent quality to enhance your designs.  You will be working on a project in class where you will learn some painting and layering techniques to compliment your chosen transfers imagery. 
"Margarita's classes have been lots of fun. She demonstrated steps for techniques clearly, answered my questions, and provided guidance in working with art materials I had at home. The Zoom link is easy to use."  - Taryn J.
Zoom Workshop: Draw Your Words
 Date & Time: TBA
In this workshop you will learn how to enhance your own handwriting to create your own hand-lettered designs.   Express yourself with your own unique lettering using easily accessible materials that you may already own.  The simple exercises and tools provided make the class an environment where students can explore and have fun.  After some practice students will focus their attention on a very personal word to work on in class - their own names!  This is a beginners workshop where the emphasis will be on loosening up and unleashing creativity rather than focusing on the technical aspects of hand lettering.
"I found this class very enjoyable, Margarita is a great instructor and was very well-prepared and set up very well using the zoom technology". - Jennifer Y.
In my own art practice I work with, and speci
alize in mixed media acrylics and mediums, art resin, collage, image transfers, and alcohol inks.   It will be my pleasure to share
with you my techniques and knowledge in a fun, safe, creative and informative environment.
* If the class you wish is not currently being offered, perhaps consider a 
Private Zoom Lesson
 with me.  One-on-one lessons offer benefits like customized instruction and can facilitate accelerated learning.  
Send me a message 
and let's have a chat about what you wish to learn!  Or, if you would like to host an exclusive class with just your loved-ones I can do that, too!  A 
Private Zoom Art Class
is a great way to learn art with your friends, family or colleagues and an added bonus is that the host/hostess or organizer gets their class seat for FREE!  Read more about a Private Zoom Art Class 
here
.
Read the 
Zoom Workshop/Class Policies & Procedures
.